Northern Star Initial Teacher Training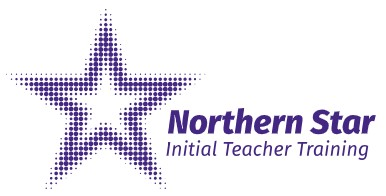 Northern Star ITT are led by an outstanding school at the forefront of teaching and learning: Skipton Girls' High School.
The school has gained national recognition in Science, Technology, Engineering and Maths (STEM) as well as English, Arts and Humanities which are strong in their own rights.
Placement schools, for both Primary and Secondary, are located across rural North Yorkshire, the spa town of Harrogate, Lancashire & West Yorkshire and the vibrant city of Bradford, which is currently experiencing a resurgence and influx of investment.
Personalisation is at the heart of our programmes. The Subject Leads (Secondary) and Lead Mentor (Primary) stay with the trainee throughout the year and offer a key point of continuing support. Mentors are specialists who support each trainee through the day-to-day issues and opportunities that every new teacher faces in the classroom
Our commitment to an excellent trainee experience has the following key features:
Outstanding subject specialists
Nationally renowned expertise in STEM
High quality professional learning programme
Physically and culturally diverse settings
A committed support team of caring professionals
Our Partner Schools
The incredible diversity of placement schools ensures that future teachers who train with us can experience a wealth of educational settings through both their teaching placements and professional learning sessions.
Our personalised approach to programme design ensures that each trainee has two clearly contrasting placements.
Our Programmes
We offer Primary (3-7), Primary (5 -11) and Secondary (11-16 with Post 16 enhancement) programmes across North and West Yorkshire and Lancashire co-ordinated by our experienced team in Skipton.
For more details about the Secondary Programmes, including the subjects we offer,
Please visit Northern Stars Initial Teacher Training's website